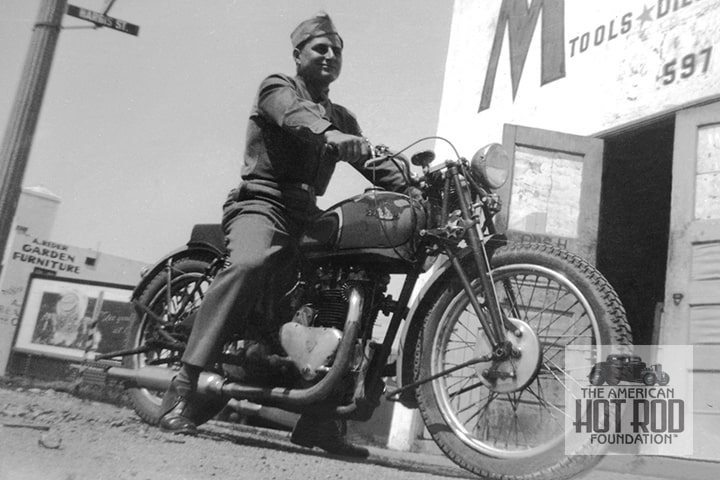 As our monthly Member of the Month picks go, this was an easy choice. Coming up at the end of this week (July 10th) Ed Iskenderian will turn 100 years old.
Feel free to let that sink in for a bit. One hundred years.
To those lucky enough to know "Isky" this couldn't seem more impossible, as Ed is one of those "forever young" people who defy the laws of time and aging. Yes, Ed is one of our platinum level Hot Rod Pioneers who established one of the all-time most recognizable brands in the history of hot rodding and racing, but we might have to say that his greatest "win" in life comes from his ability to only be as old as his spirit and attitude will allow. For the record, this would place him somewhere in the range of late teens/early 20s! Again, for those lucky enough to have spent time around him this is not an exaggeration.
His intense curiosity and excitement to learn about any type of new technology, either recently developed or on the horizon, is an inspiring thing to witness. In fact, this author would go as far as saying that it has been the single most powerful and valuable lesson learned from being around the great man. His zest for life and learning, his excitement when simply faced with a new day, and what it might bring are the reasons why he has breezed his way to the 100-year mark. It is the greatest lesson any one of us can learn about how to approach our time here and Ed represents the perfect example.
Although Ed's generosity and nonstop product development has surely helped more racers than could possibly be counted, it is this ultimate life lesson and gift of example that we thank him for on this 100th Birthday week.