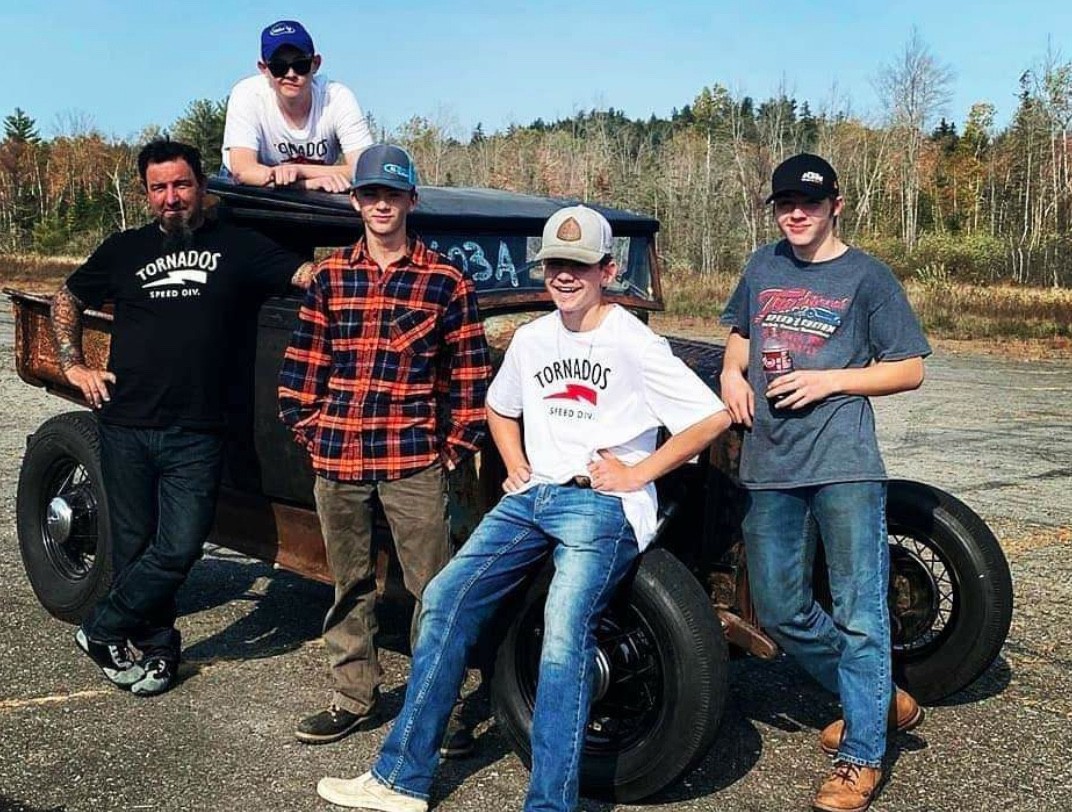 Congratulations to Eli English on being our AHRF Member of the Month for December 2020!
Here's his story, in his own words…
Back in 2013, after working at several autobody and restoration shops, I decided to take my career in a different direction and into my own hands and founded Traditional Speed and Custom LLC.
In the beginning, I started with one project in a single bay garage, that I created by jacking up an old chicken coop that was attached to my ca. 1780 barn. The work started to come in, and it was obvious that I would need more space, so I added another 2 bays onto the existing chicken coop. More work came in, still not enough space! The decision was made to take on a massive project to create new space….time to have the barn lifted 5′, remove the old stone foundation and replace it with concrete walls and a concrete floor. This included saving all of the original barn floor planking, replacing 35 massive beams on the main floor and installing structural steel to help support my car collection that is housed on the upper floors of the barn, and re-installing the original planking over a new subfloor. All of this was done to preserve the integrity, history, and soul of my old barn.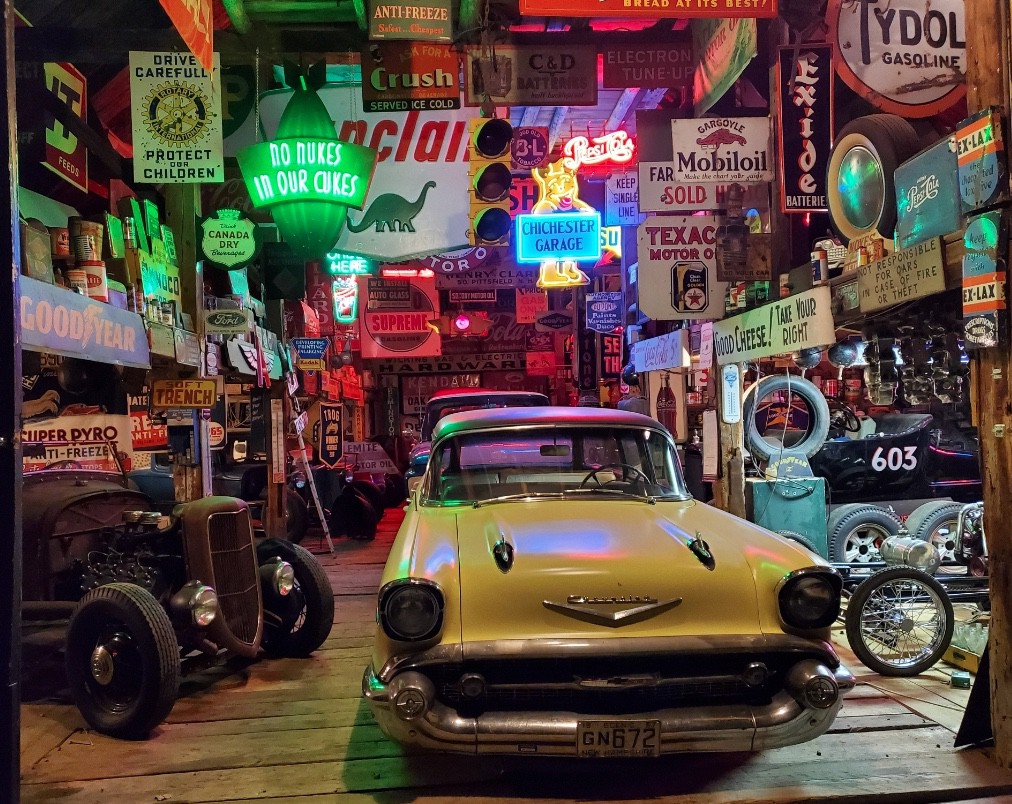 This is the exact same ethic that I apply to all of my own cars and to the customer projects that come into the shop. I take each project on individually. I look into its history, I look at the condition of its current state and how it was when it was built or was new, and make a decision whether to preserve it as found or fully restore it. I absolutely love "survivor" hot rods. I love the stories behind them, the history, the people behind the stories, the old photos, and learning how they were constructed on very limited budgets and resources.
In recent years, I have been fortunate to find two such cars for my own collection; the "Buddy Hinman Special" a heavily channeled "East Coast" style 31 Ford roadster, and the "Fielding/Gobielle coupe, a heavily channeled "East Coast" style '32 Ford 5w coupe. I tracked the history of both cars down and chose to preserve both cars largely in "as found" condition, making both cars fully functioning for street and drag racing applications.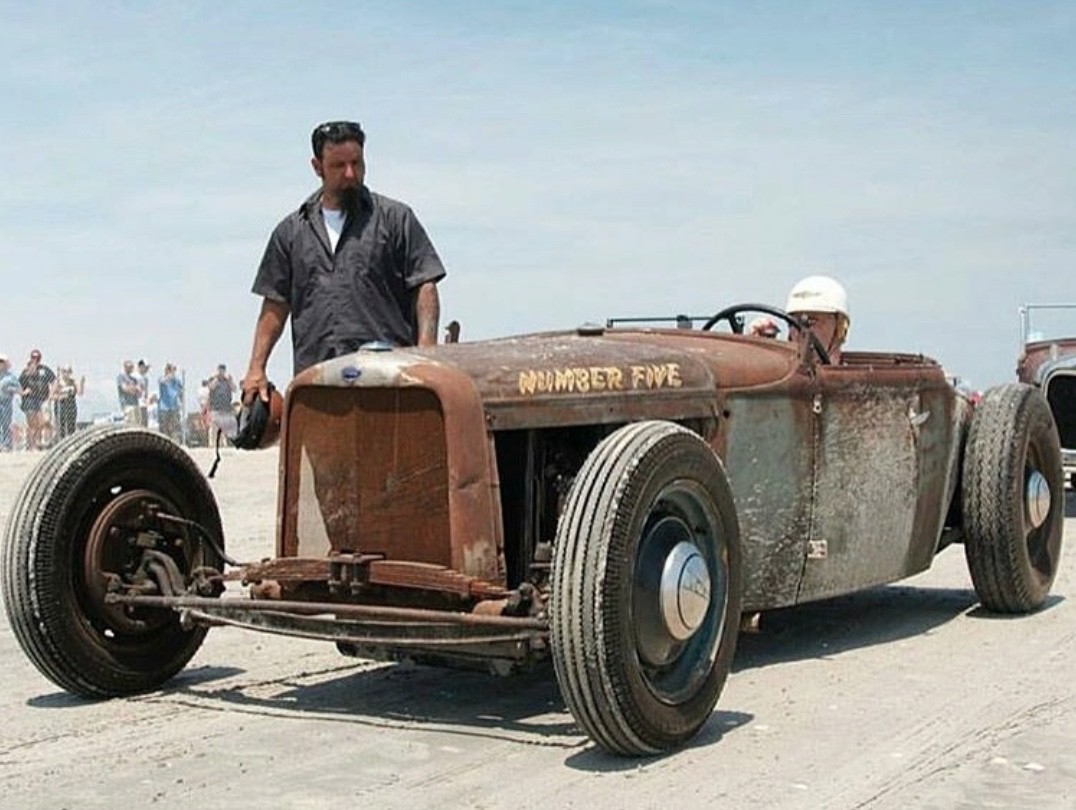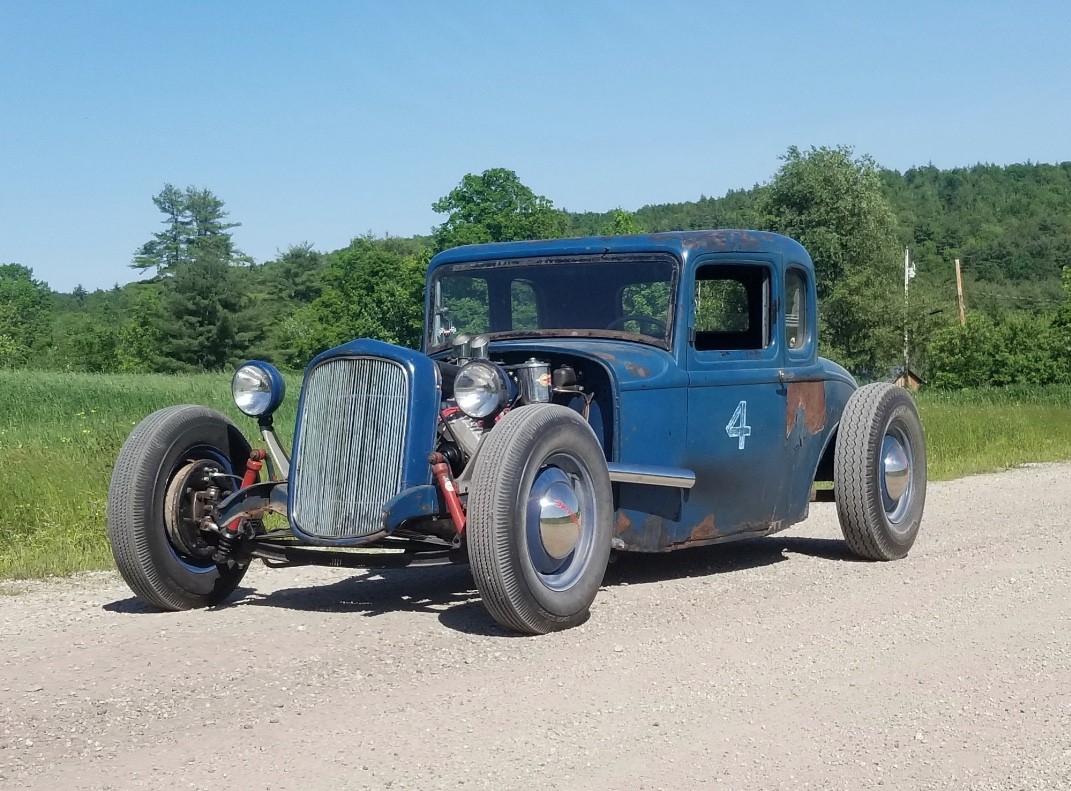 In recent years, my 2 teenage boys( 14 and 17) have taken an interest in what I do every day down in the shop. Beginning in March of 2020, with the event of schools being shut down due to COVID 19, I set them on a home-school project like no other; build a traditional hot rod, on a teenagers budget, out of nothing but cast off and used parts, with a target completion date of August 2020. The deal was, they would need to find the parts, some of which were here and some from the surrounding farm fields in the area. They could ask me for advice and direction, but I would not be doing any of the work. They could get help from any of their friends and I would gladly teach any of them! A Model A frame was sourced from a friend, axles were found in a field in a neighboring town, a one-ton '28AA doodlebug and its '25 Ford pick up bed trailer from a neighborhood farm was to become the donor of the cowl and rear body. A running engine and transmission was donated by someone in Binghamton NY ( Family road trip), the 17″ wire wheels were take-offs from my first hot rod and the remainder of the parts were found in my storage trailer. They chopped the roof a staggering 9″, the spring eyes were reversed by them, they cut, welded, made mounts, fabricated a header, blew 3 motors, 4 radiators, one transmission and never gave up! The date of completion was to be to participate in my vintage flathead-only drag race, The Pinetreejamboree, that was to be held in Winterport Maine on August 28-30 2020, (which I had to cancel). This did not deter the boys and their friends, who were now working on it daily with the goal of just making it run and drive. By July it was a fully functioning, hot rod! All the while, I was working on my customer projects during the day and the restoration of an original chassis, Flathead Ford-powered, 1959 Chassis Research K88 Front Engine Dragster. This was done after hours, also needing to be completed by August!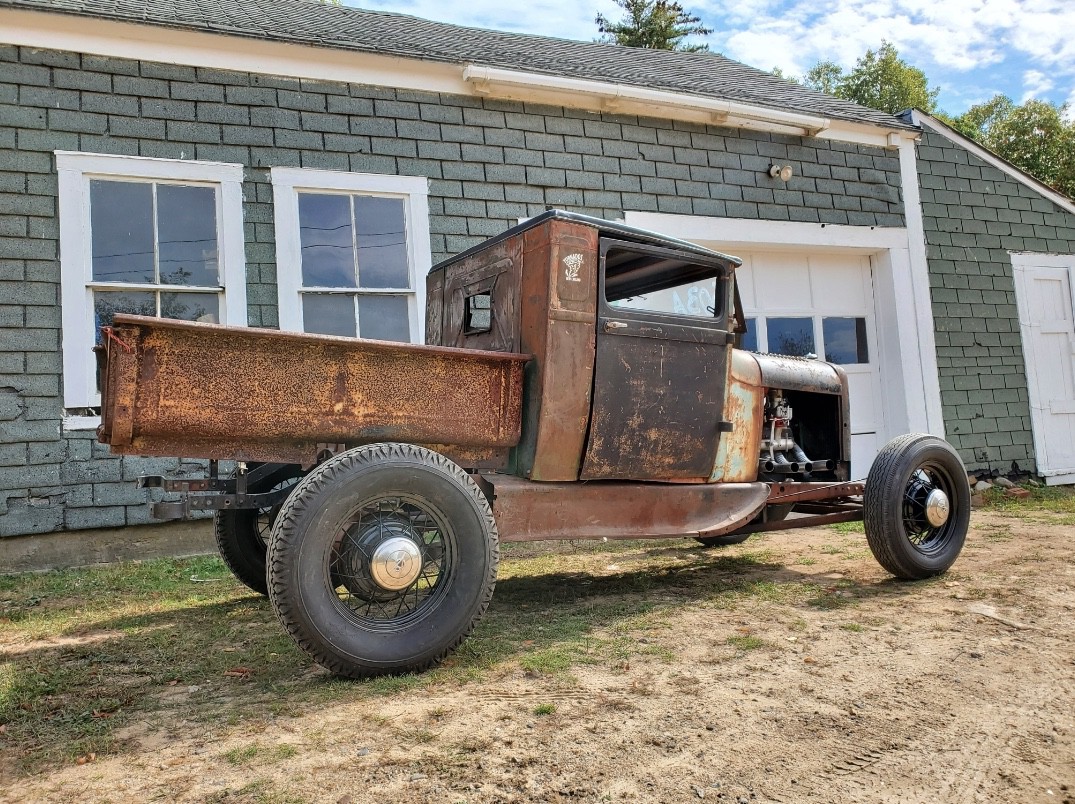 Back in 2013, I started participating in "the greatest race on Earth", The Race of Gentlemen. As my new shop was taking off, this race would help galvanize my passion for vintage, traditional, period-correct, and historic hot rods and would ultimately help shape my future as a builder, restorer, and preservationist of such cars. I would build a '28 roadster for TROG with my wife Lisa over a period of 100 days ( also out of nothing but used old Ford parts) she went on to become one of the first women to race at TROG and she even beat "The Fastest Woman on Earth", the late Jessi Combs, twice!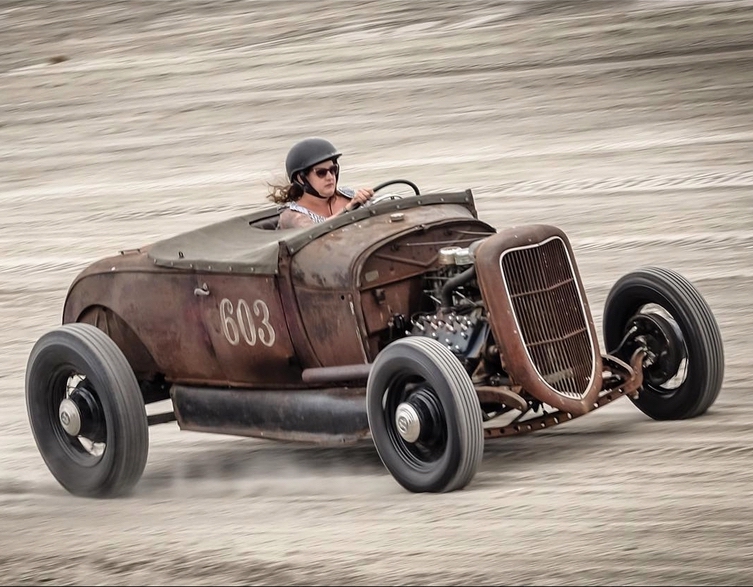 The Race of Gentlemen is and was an awesome and exciting experience, with crowds rivaling a NASCAR race, the sun, the surf, the sand, the comradery, and the pageantry. I began to wonder if an event like this could work in the Northeast, and began to look into places to hold such an event. After several phone calls, I was able to get ahold of the track manager at Winterport Dragway in Winterport Maine. This is a small dragway that time has forgotten based on an old airfield in the middle of nowhere. I pitched my idea and it worked! I was going to have my own vintage race, in New England! I realized that I could not take this on by myself, so I contacted my good friend Peter Flaven and asked him if he would be interested in helping promote this race. With much excitement and enlisting more help from the Tornados car club (of which Pete and are members) I wanted our race to differ from TROG in several ways; there would be no motorcycles, it would be open to any flathead powered, period-correct vehicle (of any make) up to '53, there would be onsite, open camping, swap meet, car show and a concourse featuring survivor hot rods and customs. We started promoting with awesome artwork by Tony from Magneto Designs and immediately started getting a worldwide response! At the time that COVID 19 forced us to cancel the event, we had 141 pre-registered entries all of which are automatically accepted for the 2021 event to be held August 20-22!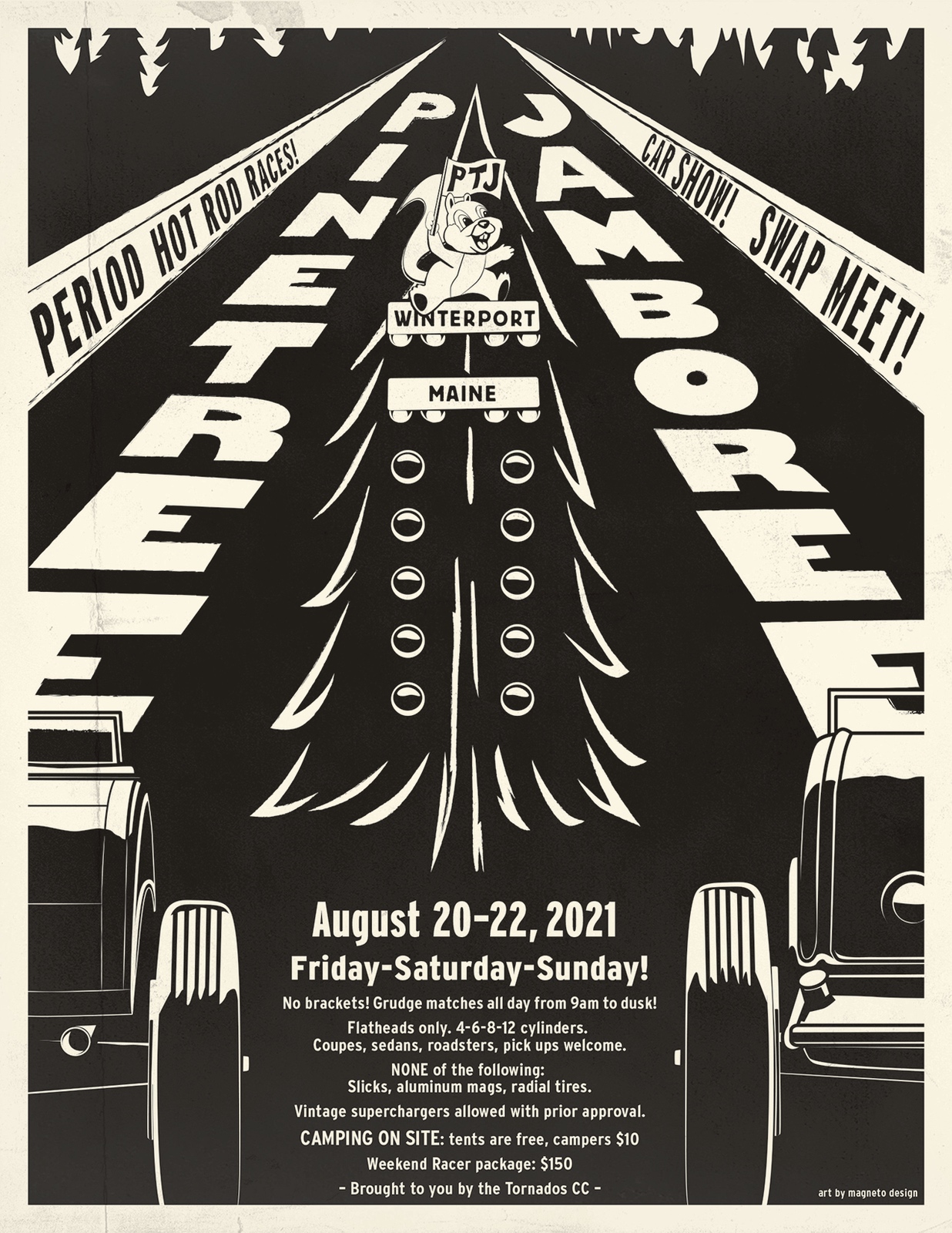 As for my business, Traditional Speed and Custom, we offer a wide variety of services,( all under one roof), for the build, repair, restoration, or preservation of vintage hot rods, including chassis fabrication, metal shaping, and fabrication, mechanical, electrical, body and paint services as well as specializing in Flathead Ford engines and Stromberg and Holley carburetor rebuilding and sales. We also carry a large inventory of vintage speed parts and early Ford parts. We can also locate any vintage hot rod or vehicle project that you might be interested in getting started with and we take on projects large and small.
For inquiries, please contact me at elienglishnh@gmail.com, @elienglishnh on Instagram or Facebook or at www.traditionalspeedandcustom.com you can also check out @pinetreejamboree on Instagram or contact us on pinetreejamboree@gmail.com