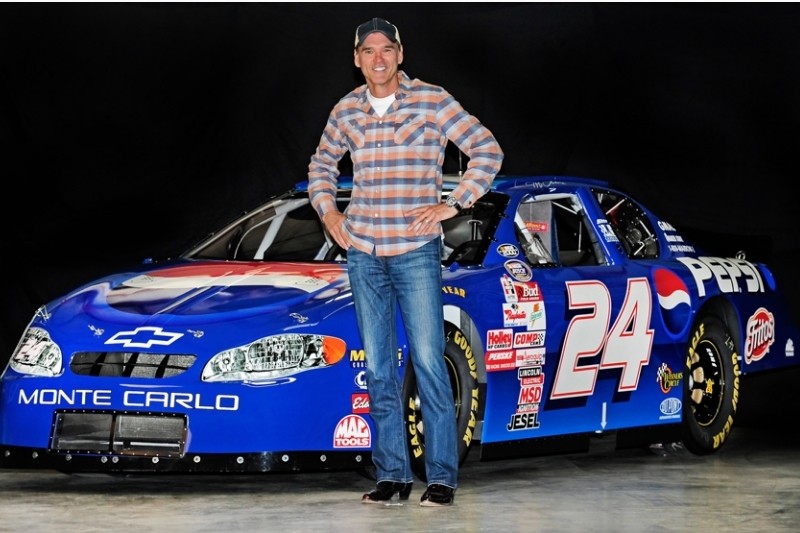 Congratulations to Ray Evernham on being our AHRF Member of the Month!
We are pleased to have Ray Evernham on board as a supporting member of the American Hot Rod Foundation. As anyone familiar with Ray knows, he is as serious a car guy as they come.
Ray cut his teeth in local and regional dog-eat-dog bull rings racing modifieds before showing himself to be a bit of a chassis set-up genius. As many drivers who had the pleasure of working with Evernham have said, he had the uncanny ability to take what a driver was saying and directly input that information into a chassis adjustment that met the driver's needs. This is an extraordinary talent that can only come from years spent behind the wheel of a racecar.
Although Evernham was hired by IROC as a chassis specialist at the young age of 26, he continued to pursue his racing until a violent crash in 1991 at Flemington Speedway ended his career. Evernham's injuries may have halted his racing dreams but his crash has certainly saved untold lives, as it was in the wake of this that the practice of inserting foam blocks in the turn walls of major race venues began to be implemented. Within months of his Flemington wreck, Ray was teamed up with Jeff Gordon and I guess you could say history was made! 47 Cup races won 3 Championships (including 2 Daytonas!), and the most dominant team in NASCAR during their time. Since then Ray has gone on to become one of the leading NASCAR commentators and an on-air TV personality, most notably through his wonderful series "Americarna."
Seeing someone of Ray's stature flying the flag of American Racing and Hot Rodding history on the national stage is hugely important to what we at the AHRF have always felt should be a national project. Whether it is the early moonshine runners of the south or the dry lakes racers of the west, Ray has consistently preached that it is all-important to the shaping of what motorsports (and our culture, in general) are today. So we not only want to thank Ray Evernham for being a supporting member of the AHRF (he was one of our early sign-ups!), we also want to thank him for being such a great steward and spokesperson for all of this history that we love so much.
Thank you, Ray, for all that you do, and thank you for helping to support the American Hot Rod Foundation.