This month's winning entry, a 1921 Model T early custom Speedster, was submitted by Richard Will.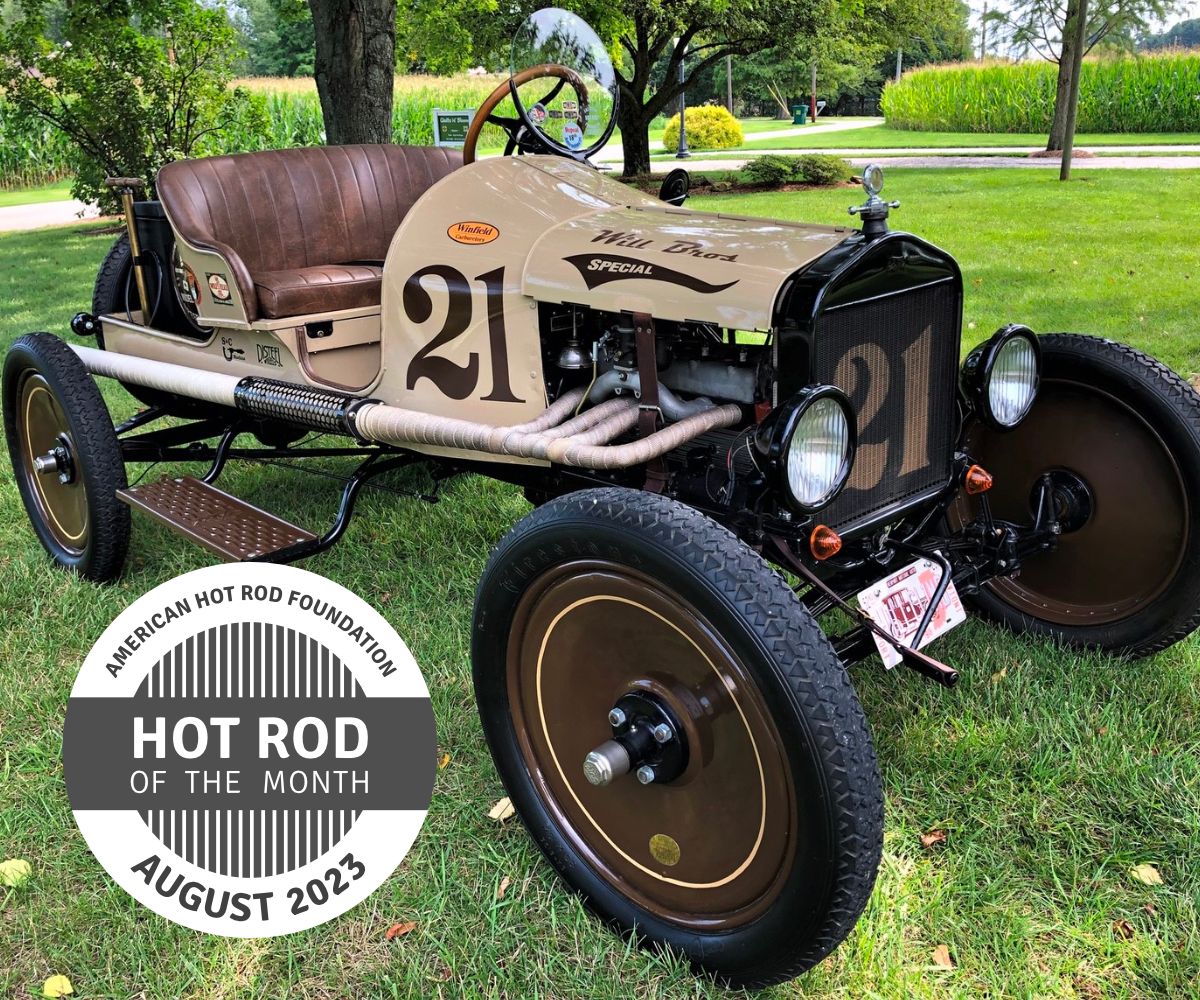 Additional Details
I've owned this Speedster for about 6 years and have enjoyed every minute of it, especially when my grandkids are by my side, either at a hill climb, car show or turning wrenches with me. Owning and working on the Speedster has given me the opportunity to meet some of the most unique and talented Ford banger gearheads, all willing to share their time, knowledge and life stories. Through them I have come to appreciate and understand the stewardship of owning and preserving our past.
From previous owners, the unwritten history suggests this speedster competed on local fairground tracks in its earlier days. Currently I compete in the annual Historic Newport Indiana Hill Climb, and the Museum of American Speed, Speedsters Trials and Reunion Hill Climb in Lincoln NE.
The body is an original custom fabrication on a 1921 Model T chassis with original 3 lug 1920's "Disteel" disc wheels, as well as the original block, transmission and differential. Some of the upgrades include, a balanced crank, aluminum rods and pistons, front plate Bosch distributor, SS valves, Prus high compression head, Winfield S-B downdraft carburetor and intake, 280 touring cam, lightened flywheel and a "Ruckstell" rear axle.
I may not be the fastest up the hill, but I've got the biggest grin! … Thank you for appreciating the 21 Speedster!
-Rick Will
About the AHRF Hot Rod of the Month Contest
The Hot Rod of the Month Contest is a special opportunity available only to Foundation Members. Active Members have a two-week period EACH MONTH in which to enter a car they own by providing photos and a description of their car. During the following two-week period, all Members, whether they have entered a car or not, can individually vote for their favorite car.
The car with the most Member votes at the end of each month will be the AHRF Hot Rod of the Month and will be featured on the AHRF website and on social networks.
At the end of each calendar year, the Advisory Board of the Foundation will select one car, as the AHRF Hot Rod of the Year, from that year's Hot Rod of the Month winners. The Hot Rod of the Year will be given special publicity, and the car will be maintained in an ongoing catalog of AHRF Hot Rod of the Year winners.