This month's winning entry, a 1932 Ford Deluxe Model 18 Roadster, was submitted by Ed Gilbertson…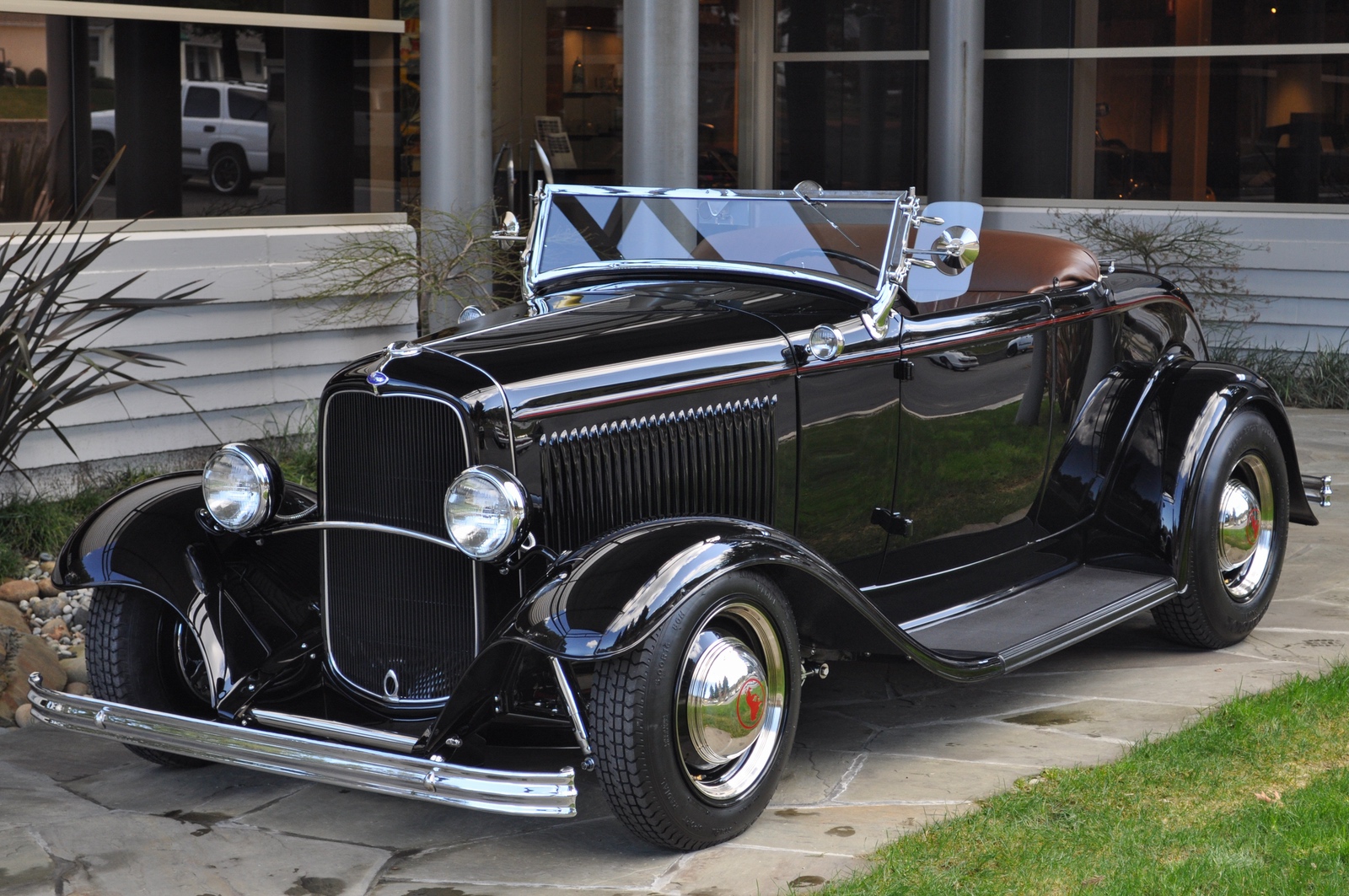 Additional Details
1932 Henry Ford Roadster. Painted black with red pinstripe. Tobacco brown LeBaron Bonne leather interior with black folding removable top. 1932 Lincoln KB dashboard and instrument panel. Four inch drop beamed axle. Three inch windshield chop. Shaved doors, centered rear license plate and Canadian Mercury hub caps.
Selected for 90th Anniversary Deuce Exhibit on the lawn at the Pebble Beach Concours d'Elegance. Also selected by the Good Guys for the 90th Anniversary Deuce Exhibit at the West Coast Nationals. Accepted for indoor judging at the Grand National Roadster Show in Pomona where it won First in Class in 2023.
Coachwork by Randy Lauen. Flathead engine and transmission build by Rick Schnell. Modified banjo rear by Wayne Atkinson. Fuel system by Roy Brizio. Stablizing and handling by Bruce Canepa.

I have had my Deuce for many years and am a firm believer that cars are meant to be driven. Now that WillietheDeuce has done the Grand National Roadster Show, West Coast Nationals, and Pebble Beach, I am ready to do some more cruising.
About the AHRF Hot Rod of the Month Contest
The Hot Rod of the Month Contest is a special opportunity available only to Foundation Members. Active Members have a monthly opportunity to enter a car they own. All Members then have an opportunity to vote monthly for their favorite car. At the end of each calendar year, members of our Advisory Board select one car as the AHRF Hot Rod of the Year!