This month's winning entry, a 1932 Ford Roadster, was submitted by LeBaron Hazen Jr….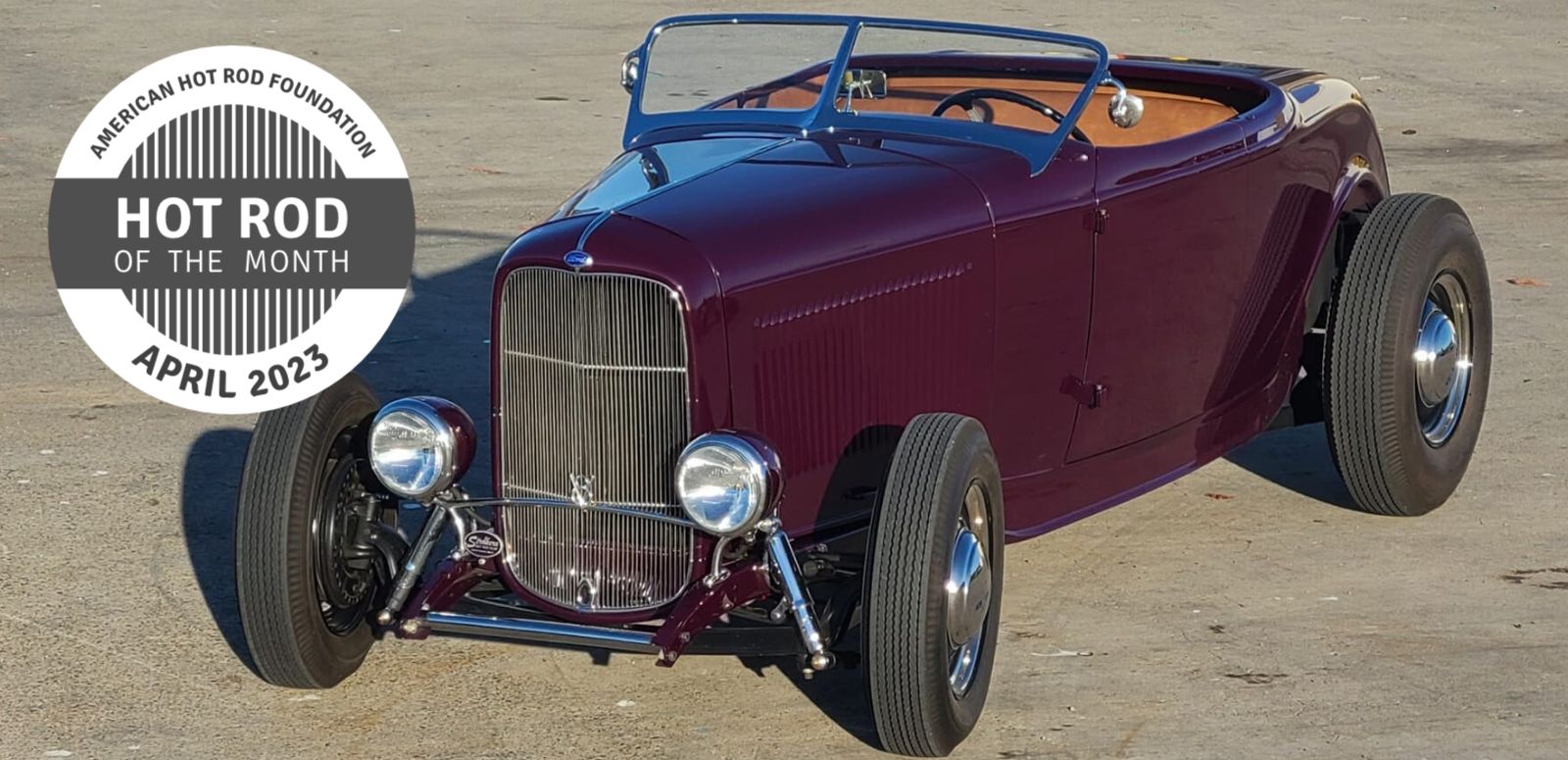 Additional Details
Brookeville Body, with modified cowl and door tops to resemble a 36 Rdstr, filled cowl vent, Duval windshield (by Cam Grant) . Original frame rails, Deuce Frame Co center cross-member, original Model A rear crossmember. Raised the trunk floor 6 inches to clear the 6-inch kick in the rear frame rails, shortened the rear frame horns, and installed a Walden Speed Shop curved rear spreader which follows the contour of the rear panel. Brookeville grill shell, Rootlieb Inc 25 louver hood side and top. 1962 Chevy 327, bored .030 over, 471 blower, Comp Cam's Nostalgia 30-30 solid lifter cam. Muncie 4 spd and 9 inch Ford with 4.10 gears.
About the AHRF Hot Rod of the Month Contest
The Hot Rod of the Month Contest is a special opportunity available only to Foundation Members. Active Members have a monthly opportunity to enter a car they own. All Members then have an opportunity to vote monthly for their favorite car. At the end of each calendar year, members of our Advisory Board select one car as the AHRF Hot Rod of the Year!