This month's winning entry, the 1949 Baldwin Mercury Special, was submitted by Rob Manson…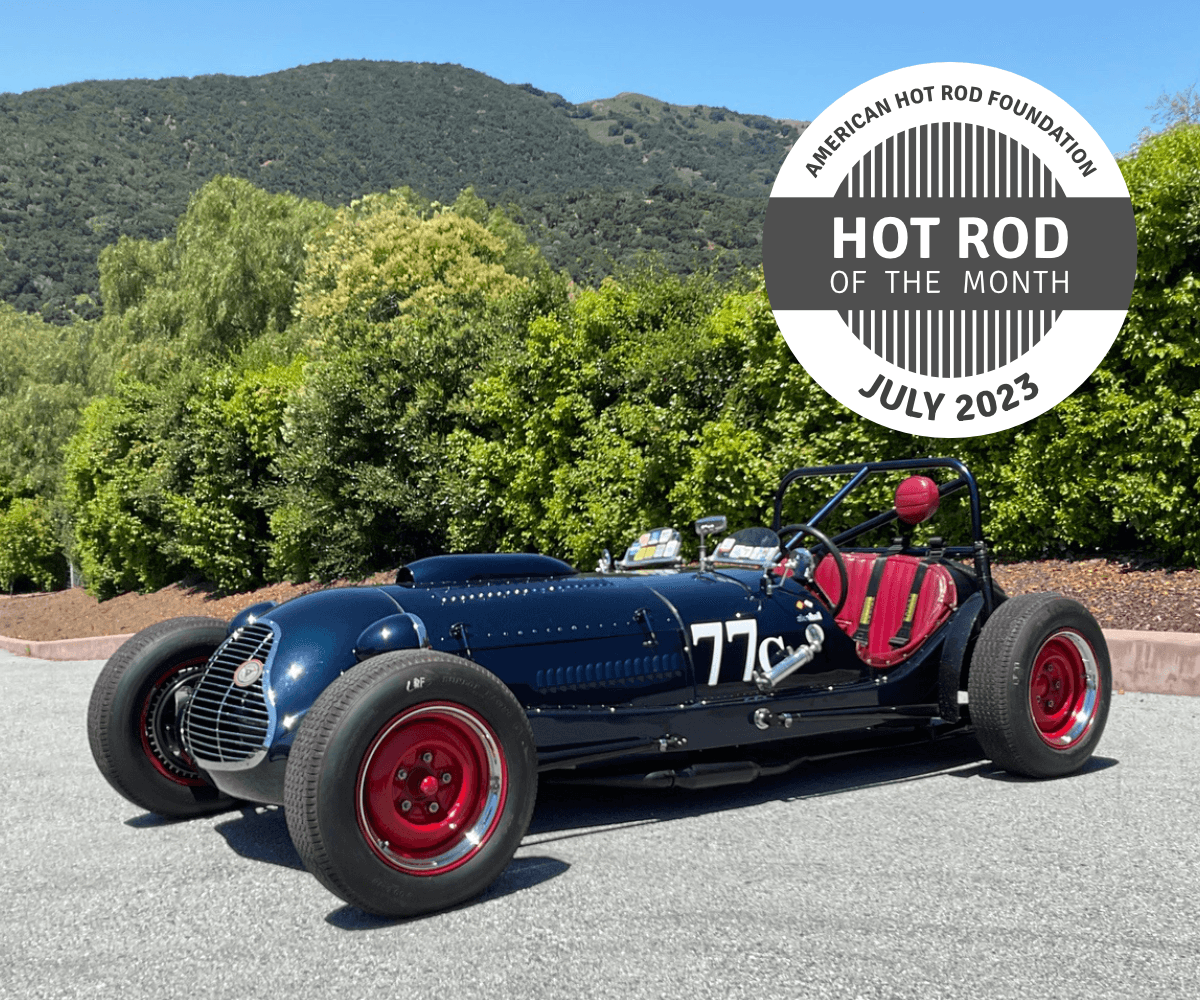 Additional Details
The Baldwin Mercury special is Willis Baldwin's second race car after the 1946 Baldwin Payne special. It is a true California hot rod built as a road-registered sports car to compete in the first road races organized in the US after WWII. Baldwin built it in his Santa Barbara home garage with help from then 16 year old hot rodder Lee Hammock. Hammock was the test driver for trials in the hills around Montecito and at the Goleta airstrip. Baldwin entered it for the 1950 Palm Springs road races, the first road races held on the west coast, and Hammock got fastest time of the meet and started the Sunday main race from the pole. The race engine was built for that event by Vic Edelbrock, Sr. The car went on to compete at events throughout California including the Pebble Beach road races (1952, 53, and 54) from 1950 through 1960. Drivers were Hastings Harcourt, Thorton Hyde, and Sonny Kenyon. In addition to road races, it participated in numerous hill climbs, drag races (including the early ones at Goleta in 1949), and street drags (the car to beat in mountain view/Palo Alto late 1950s / early 1960s). After nearly 30 years outside under an oak tree, it was located by Jim Hurlinger, restored, and then raced consistently at vintage events in California, England, and New Zealand since the 1990 Monterey Historics.
About the AHRF Hot Rod of the Month Contest
The Hot Rod of the Month Contest is a special opportunity available only to Foundation Members. Active Members have a two-week period EACH MONTH in which to enter a car they own by providing photos and a description of their car. During the following two-week period, all Members, whether they have entered a car or not, can individually vote for their favorite car.
The car with the most Member votes at the end of each month will be the AHRF Hot Rod of the Month and will be featured on the AHRF website and on social networks.
At the end of each calendar year, the Advisory Board of the Foundation will select one car, as the AHRF Hot Rod of the Year, from that year's Hot Rod of the Month winners. The Hot Rod of the Year will be given special publicity, and the car will be maintained in an ongoing catalog of AHRF Hot Rod of the Year winners.