As the interest in traditional hot rodding has continued to grow over the past two and a half decades, it would appear that there has never been a better time than the present for our hobby. What began in the early 1990s as a solute to the inventors of this past time ( by way of a small collection of young hot rodders building early style cars and enjoying an artistic lifestyle in Burbank, California ), has evolved and taken root in ways that no one could have imagined.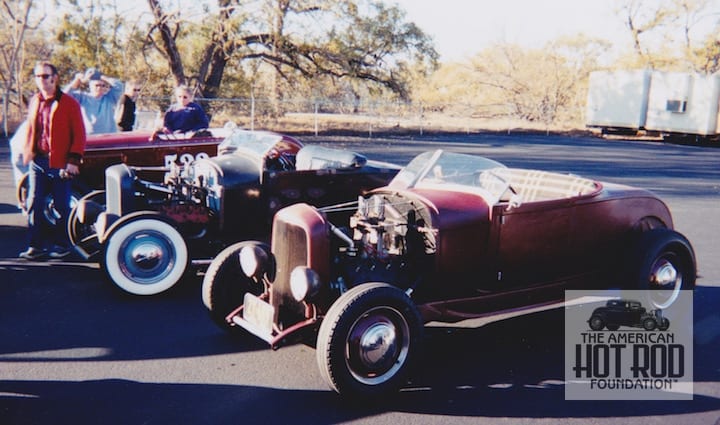 Of course, anyone who was there to witness the re-birth of traditional hot rodding remembers it well … and for good reason. Hot Rodding had, arguably, been experiencing a decades-long softening that had taken it so far from its roots that there was confusion about what to even call it. By the time the 1980s were rolling into the '90s, things had reached whatever the polar opposite is of a "fever pitch" and the car hobby equivalent of Nirvana took place at, coincidentally, the exact same time as the band just referenced.
Suddenly, it wasn't about the path of least resistance, it wasn't about convenience, and it most certainly wasn't about a "vague experience"… it was instantly and solely about celebration. About paying tribute to a time when it meant something, culturally, to be driving a hot rod. When pulling up to a corner caused reactions of startled concern, unsureness, and maybe even a step or two back from the curb. When the rawness and immediacy of an exposed and running engine that you could smell, feel the heat from, and consider plugging ears over, almost made the vehicle attached to it seem to be from another class of transportation. A class in which the plainness of the word "car" felt unrelated to the object at hand.
And, it was… and this was the point. Time may have marched on and fads may have come and gone, but the visceral reaction that people have to a real hot rod hasn't changed one bit since the 1940s and '50s.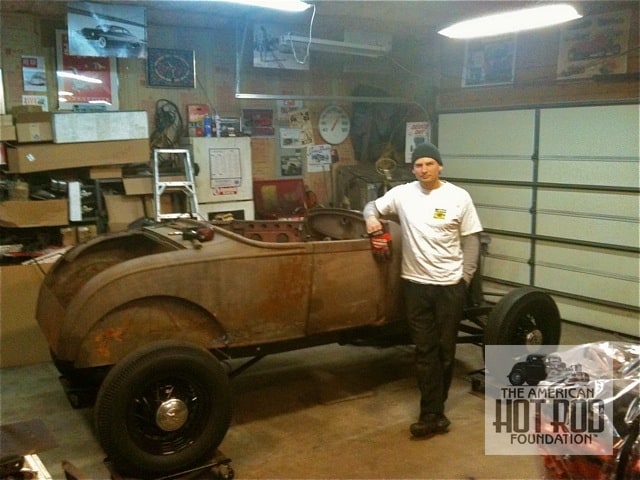 This reaction to the rebirth of traditional hot rodding was not only felt at the street level but also at the many annual organized meets where this movement was slow to catch on. Many stories have been written and told of clubs like the Burbank Choppers rolling up in their traditional roadsters to "Street Machine" events and causing so much confusion that the organizers would turn them away with statements like,"This is not the right event for your type of cars". Sadly, these organizers were right! This was, in fact, how far our world of hot rodding had slipped.
Thanks to a growing number of similar, youth driven, traditional hot rod clubs, this movement began to grow and was accelerated enormously by on line communities such as the Jalopy Journal's "HAMB Board". Once the flood gates of information were opened the game was truly on and by the late 1990s and early 2000s the stylistic sense of traditional hot rodding had infiltrated the entire hobby… from finished high end hot rods to muscle cars. Happily, with this interest in how things were done "back in the day" came a similar interest in the people who had originally done this… "Back in the Day".
Enter the American Hot Rod Foundation.
When Steve and Carol Memishian decided to begin their quest to document and save early hot rod history, it couldn't have come at a better time. It was 2002 and the traditional hot rodding community was poised and ready to hear everything they could from the people who were there. This would serve the movement well both from an inspirational standpoint and from a technical standpoint. The luxury of being able to hear, directly, from these World War Two era hot rod pioneers was something that this very author can report was invaluable, …( as I was beginning the build of a '40s era '29 AV8 lakes roadster during this time and hung on every word and detail that was shared through the AHRF Pioneer interview series ) .
Fortunately for everyone in this community, the next sensible thing to happen during this evolutionary process finally began in the mid 2000s… events! The writing had been on the wall for a while telling us that the next step was to exercise and demonstrate the cars in some way that was appropriate to the flavor of the times they were from and the technology being dealt with. To me, this is when the traditional hot rod movement came into full bloom and would begin to accomplish everything we could ever want from it.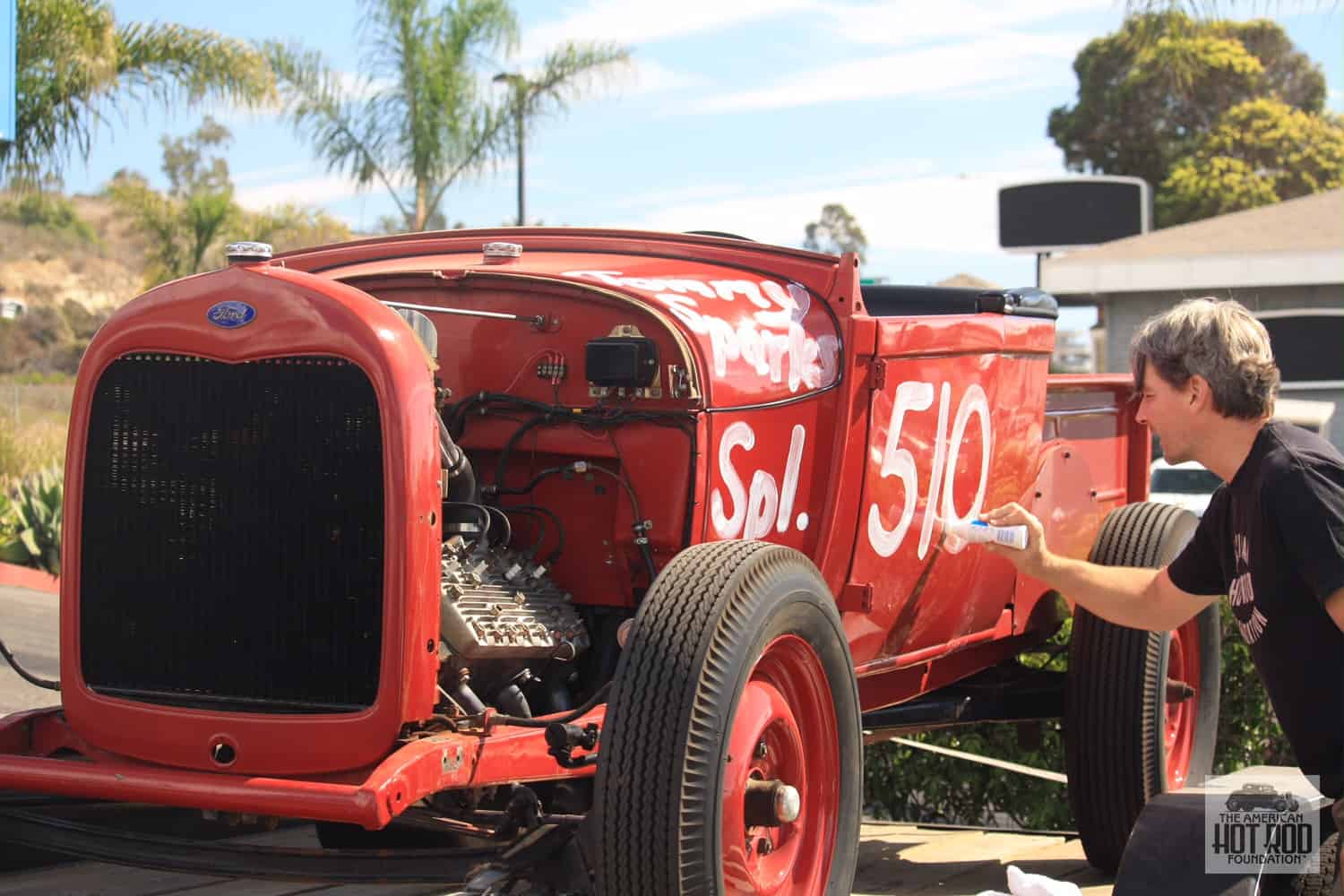 Of course, there is nothing lacking or wrong with simply going on runs with a group of friends in your roadsters or using one of these old hot rods as regular transportation. This is, after all, the main thing they were used for back in the day, and the hobby had been enjoying great traditional hot rod gatherings like the Hunnert Car Pileup, Paso, and the LoneStar Roundup. That being said, the yearning to celebrate and make this great tradition a "living thing" that could be seen and heard and fully experienced by both spectator and participant alike had to happen.
Now enter our great and ongoing events for the traditional hot rod community; The Hot Rod Hill Climb, The HAMB Drags, The Hot Rod Dirt Drags, and, of course, The Race of Gentlemen. Through these events ( and similar events happening in other countries like the Pendine Sands run in England and the old style reliability runs put on by the Roadster Club of Scandinavia ), the tradition of American Hot Rodding is now beyond just a static display and can be taken in and enjoyed by spectators who would possibly otherwise never know what a full-race flathead sounds like at full song. For this alone, these events are worth it and important. The idea that you can travel to one of these and see this old technology in action and being used in ways that it rarely has in the past several decades is a truly magical experience… and one that can only be surpassed by being an actual participant!
One of the great bi-products of this time in the hobby for us here at the Foundation ( and one that we honestly didn't see coming ) is that all of this activity and coverage that the traditional hot rod world is enjoying has given a sort of "heads up" to a lot of people out in the world that are, either, part of the history of hot rodding, or, connected to it in some way shape or form. Something about people being able to see that this interest in celebrating our great tradition of hot rodding is very real and accurate to the beginnings of the sport has sparked a similar interest in sharing information, stories, and artifacts from the early days of hot rodding. A general raising of awareness. We have enjoyed a growing interest in what we do here and that has come from, both, family members of pioneers, and, pioneers themselves contacting us through our website and our social media channels to say hello and let us know that they may have some things they'd like to have preserved.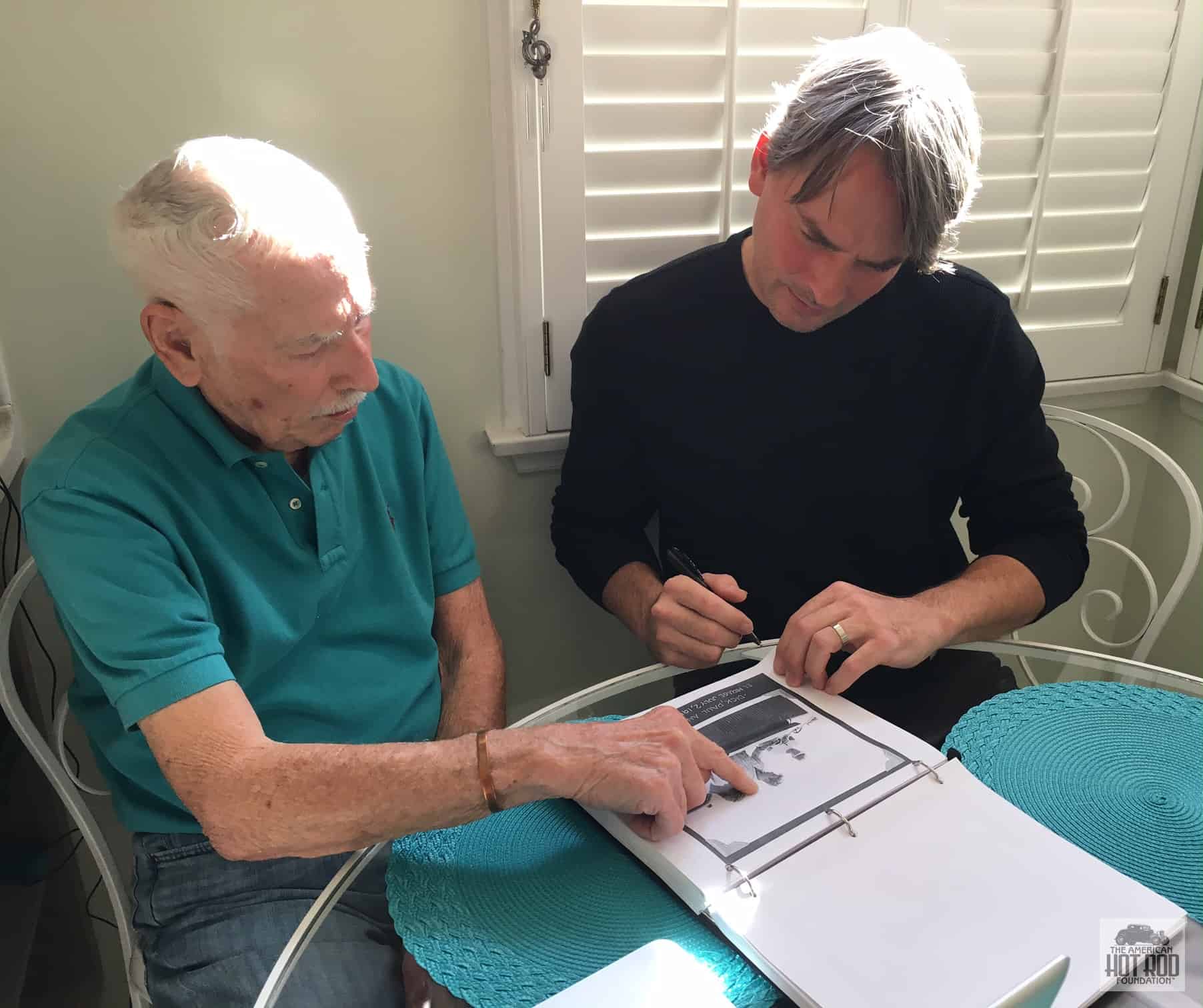 It is a very good day around here when we get a surprise call or email like that… especially when it's from a pioneer. Sometimes they contact us just to say that they saw coverage of an event we were a part of or a sponsor of ( or both ) and that it reminded them of when they were young. That the cars and the scene look just like it did back in the day. That they're so happy to see that it hasn't all been forgotten… and that they'd like to tell us about their experience as a young hot rodder. That's a very good day, for sure. It is then that we get to do what we love; start a new file under a new name to preserve another person's story. It is then that today's traditional hot rod movement has truly paid off and come full circle. To show that these practices, the love of this machinery, and the stories and the people that developed it, are all alive and well.
Preserve, Promote, and Celebrate !